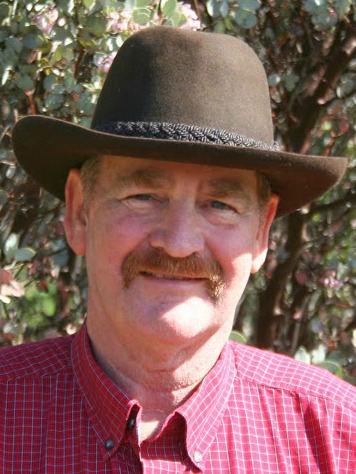 Sanford Blondell
Re/Max Gold
Cal BRE # 01039580
7050 N Fresno St
Fresno, CA 93720
Phone: 559-975-9507
Email Me
Personal
This is an introduction to Just who S.D."Sandy" Blondell is: For the most part the best description would be Country Values. Born in the North West "Olympic Peninsula" I grew up on a small dairy. Enjoyed the country lifestyle and always wanted a horse. Finally at 8 years old (a long time to wait for an 8 year old) my parents or rather my brother bought our first horse. I was the youngest of 3 kids. Both my brother and sister were considerably older than I. They were 13 and 15 years older, it's quite a difference. My brother was finally out of the Air Force and wanted a horse. My parents told both he and I that we could bring a horse home if we improved our fencing. My story is I did all the work, but then I was 8 so just how much I really did is the question. But we finished and brought our first horse home. There were many more to follow.
We had a small, very small dairy at the time. As time passed we grew and grew both the number of cows and the horses. We had Guernsey and Holstein cows and Arabian horses. My mother loved the cows and my brother and I loved the horses.
When I graduated from High School I had a full ride scholarship to Washington State University for AG Science. I choose to go in the Army. (That's a story for a different day.) After my time in the Military I went to work in the Fire Dept in

Bremerton

Washington. And the Dairy continued to grow. By now we were bottling and processing and distributing our own produces. In the mid 80's the government decided that we were not a good fit for the area that we lived in, and requested that we move. We sold out.
In 1979 I got my real estate license and began selling real estate. Really dairy farms and horse properties as well as worked the dairy. In the mid 80's I think it was 1986 I got my California Real Estate license. I work in California and Washington for a few years. Then went back to Washington. I moved back to California early in 2005 and re activated my California license and have been selling Equestrian and AG properties ever since.
Real Estate is a service business. When selecting an agent find one that shares your interests. Has the knowledge of what type of property your looking to purchase and you feel comfortable talking too.
I know not every one is going to accept my kind of straight talk. Some people want a soft spoken person that will tell them what they want to hear. I'm more of the type that will make sure you have the info you need to make a decision. Not the type that is going to point out the obvious. I'm sure you know what a kitchen and bath is, or what type a barn is on the property. If you don't I'll be happy to tell you, but I'm not going to assume that you are uniformed. Although, I won't assume that you know what the well quality is or if there are any issues with water in the area.
I'll be there to answer your questions. If I don't know the answer I will tell you I don't know and I will find out. I'll help you with what ever you need in your decision making process. But i don't plan on making the decision for you.
Professional
I am a licensed Realtor. I specialize in representing my clients in the purchase and sale of single-family residences and Equestrian and Agricultural properties within Central Valley of California. I truly love this area and pride myself on my knowledge of current transactions, school districts, neighborhood information, and related services, including mortgage, insurance and inspection information.
I am a customer driven Realtor dedicated to achieving results and providing exceptional service. If you are in the market to buy or sell a home, I will put my 30+ years of real estate expertise to work for you!
Certifications and Recognitions
REALTOR® certification
ABR - Accredited Buyer Representative
Horse and Ag property specialist